Wow! What a wonderfull appearance of Alison Degbe in Frankfurt. She performed just in front of a small crowd in the cause of the event "MedienMittwoch" at the club "Das Bett". However, she definetly enchanted everyone who was present!
Great voice, great look, very strong emotions! This show was impressive …
… and my camera loved her too!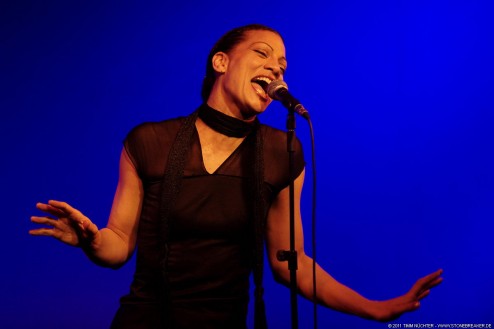 Alison Degbe @ Das Bett
Concert Facts:
Band:
Alison Degbe
Tour:
Send my Tears
Date:
March 9, 2011
Location:
Frankfurt, Germany
Venue:
Das Bett
Audience:
approx. 60
Photo location:
all areas
Equipment:
Nikon D700 | Nikkor F2.8, 28-70mm | Nikkor F2.8, 70-200mm
Reviews:
Picture Gallery: MedienMittwoch and Blog
Report by Journal Frankfurt
Promo Video: Send my Tears Away